A0 size (1189 x 841mm)
$150
Outline all the places you've been in one colour. Gold is recommended because of the way it shines as it catches the light.
–
ADD:
1-25 countries (+$25)
26-50 countries (+$50)
51-75 countries (+$75)
76-99 countries (+$100)
100+ countries(+$P.O.A)
Step 2C. Personalise your map: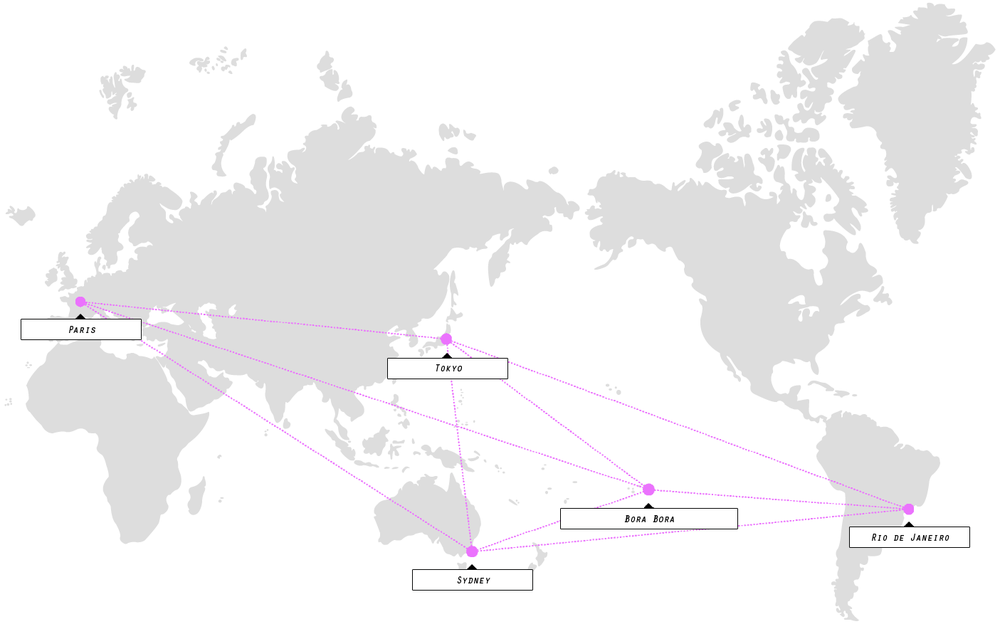 Dot your top ten cities you want to visit on your bucket list in one colour.
–
ADD:
1-5 cities (+$25)*
6-10 cities (+$50)
*Please note that to search each city and indicate the specific location takes time, therefore the price is indicative of the work required.