Will you personalise the map?
Yes
I want it to reflect my life
|
Do you want to customise it yourself?
D. I. Y
Use the Grid Map provided with your World map to help you locate destinations with ease. Indicate, what you want, and how you want it. FYI- Neon + foil colours really 'pop' on the grey. Now that's gold!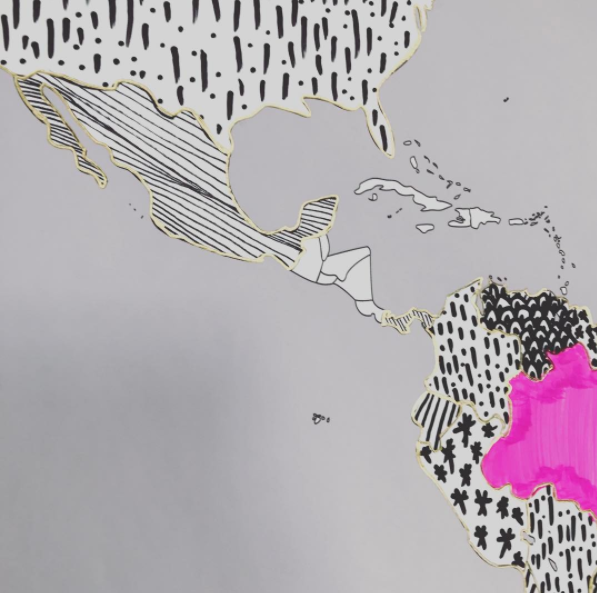 BESPOKE
Do you want to own a custom map but don't have the time, or artistic confidence to do it yourself? Your wish is my command. Choose from a number of options (size, colour, medium etc) and receive your own unique, original map.
No
I like the original map
|
Do you want it to hang on your wall?
MINIMAL
Have you always searched for a 'good looking' world map without all the cluttered info? Done. All you have to do is find a space on your wall and display the world to your minimalist- hearts-content. Simple is often the best.
Gift Cards
A perfect gift for any travel-lover, cartography fiend, or just an all round curious soul. Choose from any map. Download the pdf and print the gift card from your home printer.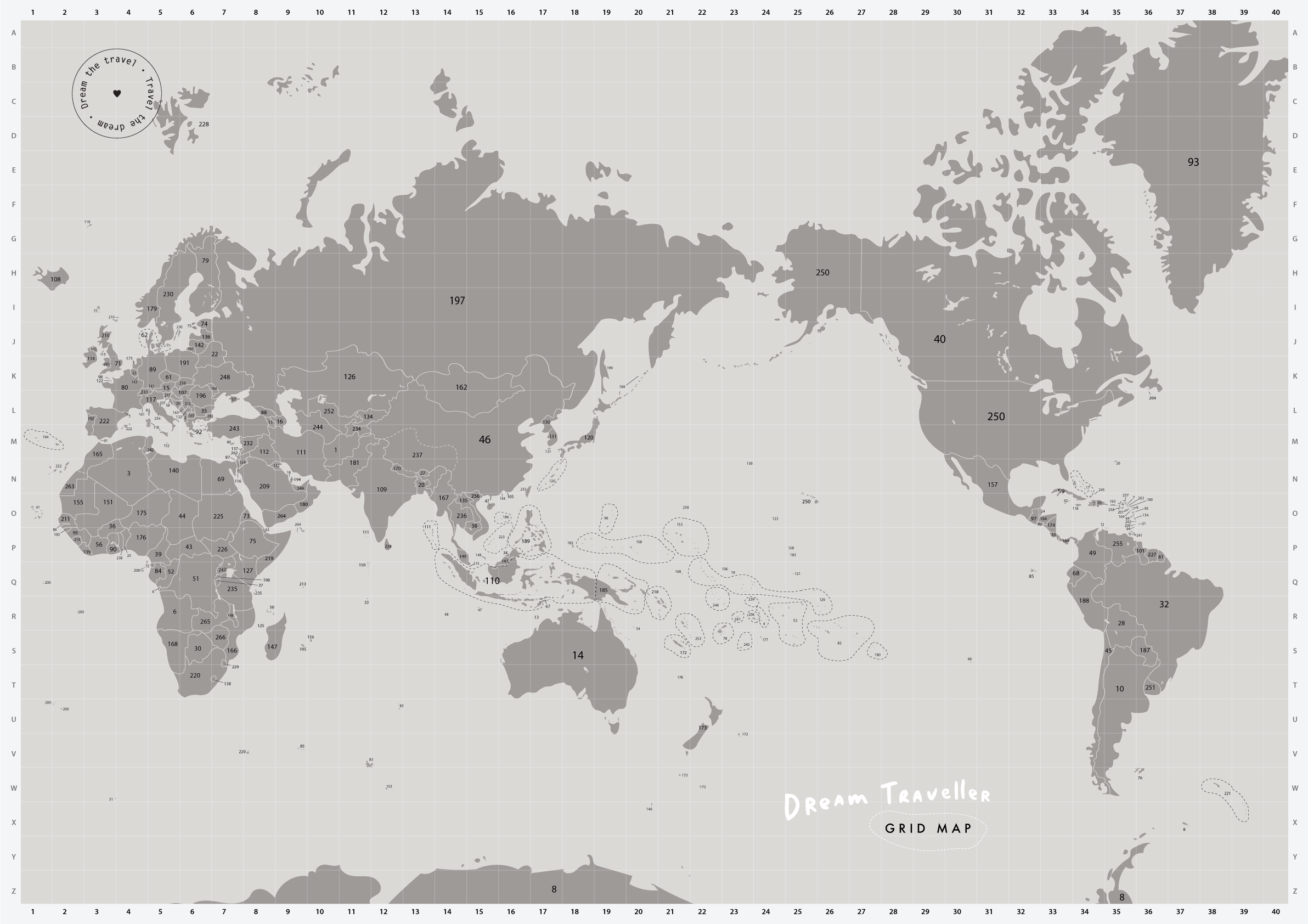 Grid Map
Use this detailed gridded map to decipher all the numbered countries / territories. Test your geographical knowledge to see how many places you can name correctly. You'd be surprised just how many places there are out there to visit!