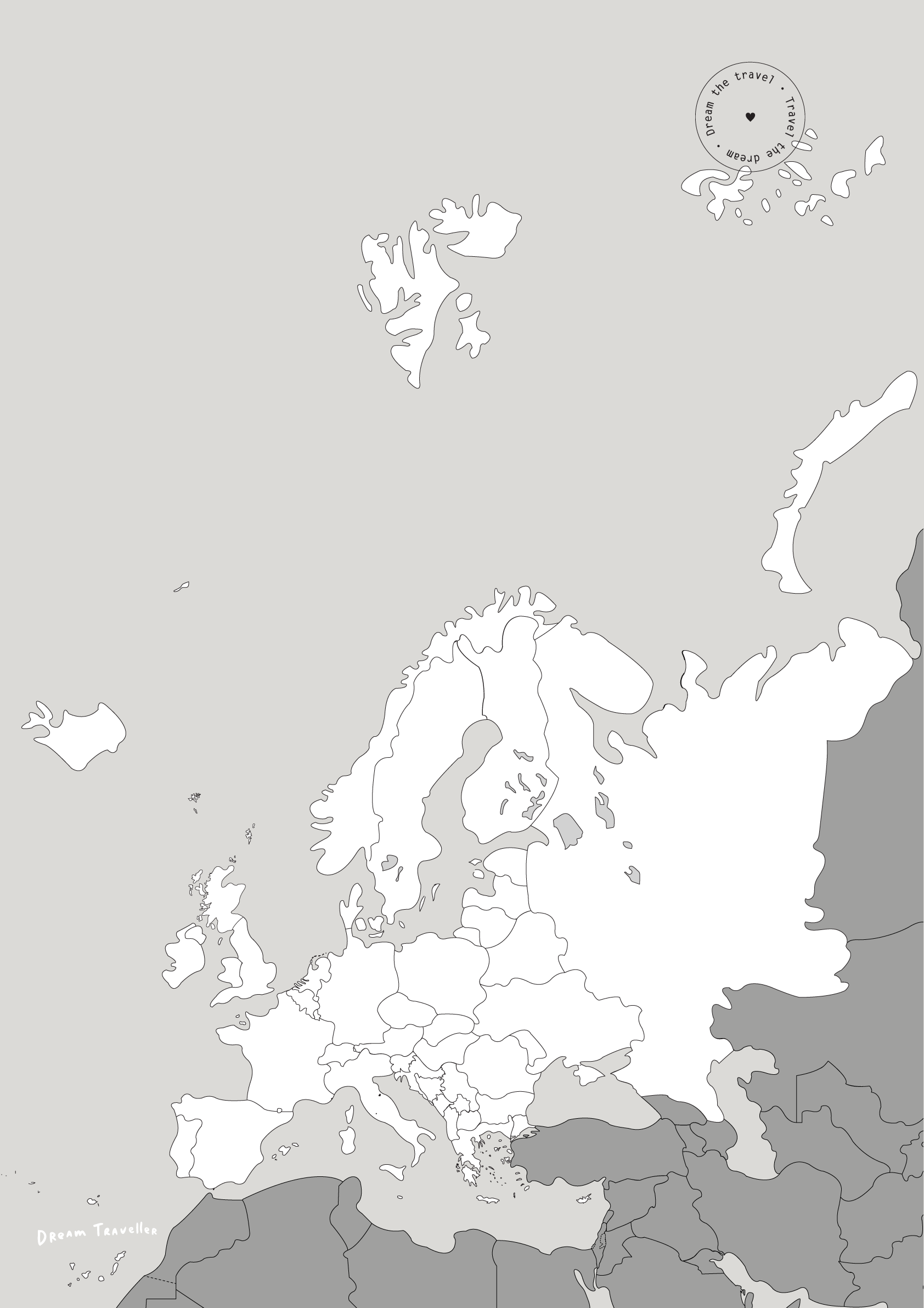 The Europe Map
The Europe Map focuses on one the of most popular regions of the world, rich in history and culture, and filled with must-see travel destinations.

This Europe centred Mercator projection shows the usually omitted islands of Svalbard (Norway) and Arkhangelsk Oblast (Russia) in the Arctic Sea right down to the Canary Islands (Spain) off the coast of Morroco. Also please note, to be politically correct (without takings sides), disputed territories are shown with a dashed line where required.
This A1 sized map is purposely left blank with a muted grey backdrop for a minimalist look to suit your wall space whether it be in your bedroom, living space, home office, or business! The idea is for you to mark all those dreamy destinations on that bucket list you've been mentally creating over the years. Re-educate your geographical knowledge and get acquainted with regions you know nothing about. Be adventurous and choose a spot using a blindfold and see where your finger lands. Get out there and explore this amazing world cuz you know you want to.
Printed on Tyvek, an extremely durable recycled material, you can even draw on it. Go ahead and mark all those destinations you'be been, love and want to see with stickers. It is also waterproof, tearproof, and childproof if you want to decorate and hang in your kids room or the classroom. I recommend using those convenient 3M hanging strips so you can easily display it in no time flat, without the worry of permanently marking the walls.
Dream the travel x Travel the dream
Specs:
841 x 594mm
300 gsm Tyvek paper
Made with love in Sydney by a travel nut
Printed on demand